Now is a great time to consider buying a home in Fairfax! As you can see by the red line on the graph above, the median price of homes for sale in Fairfax has come down since its peak at the end of the summer. That's great news! That means that you could make a much more comfortable purchase today – and you can get a lot more "bang for your buck." But if you're buying a home in Fairfax, you should also pay attention to the green line on the graph: the average days on market. This is the average amount of time that each home spends up for sale. As you can see, these homes are selling much more quickly than they used to! If you're serious about buying a home in Fairfax, you're going to want to be prepared to pounce as soon as you find your dream home.
Ready to start the search? Check out this featured listing.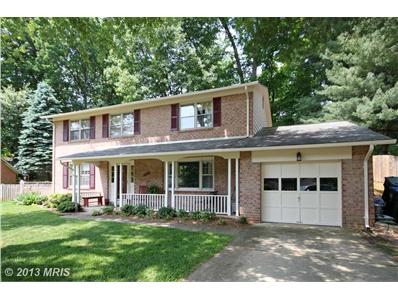 This beautiful 4 bedroom 2.5 bathroom home is a wonder to behold! The main floor boasts a beautiful open floor plan that's perfect for entertaining. The family room and office feature a very cozy fireplace. The kitchen is gorgeous, and the side patio is great for summer parties. The master suite is lovely, featuring a spacious walk-in closet, and access to the rear patio. There are 4 bedrooms on the upper level and extra storage in the shed! The separate laundry is very convenient, and residents will also have access to the community pool, lake, park, tennis courts, fields, and so much more! This is a great home, and it definitely won't be on the market for long.
If you're interested in this home, or if you're thinking about buying a home in Fairfax, I would love to speak with you. Please feel free to contact me with any questions at all! Call, email, or register online today. We can get started as soon as you're ready!