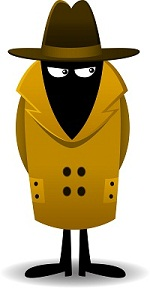 You have probably said before, as have I that your insurance representative is your agent. We all use this term loosely, however this is not accurate. The person whom you bought insurance from is a representative of the insurance company not you. Even if you buy insurance from an independent agent they still represent their affiliate companies and not their customers.
The same is true for a mortgage officer and a title or escrow officer. These people, although involved in your real estate transaction, are employees of their respective companies and represent that company's interest. Understanding these relationships gives you a better idea of how much cooperation and protection you can expect from them.
On the other hand, any business must treat customers fairly and with excellent customer service if they want to stay in business. You, the customer, should expect them to be reasonably honest and accountable for their actions. However, being employees their first loyalty is to the protection of their employer. Whereas true agents (i.e., real estate agents) owe loyalty to their principals.
Your agent owes you more than accountability and honesty. Being the principal, you can expect loyalty, complete disclosure, obedience, reasonable care and skill and, most importantly, confidentiality during your transaction.
This unique relationship is beneficial whether you are buying or selling a home since your agent will coordinate all aspects of the transaction. Your agent will give you the experience and confidence to know that your best interests are what is being represented from beginning to end and not that of a corporate entity or employer.
In most U.S. states, procedures are in place that allow your agent to create a formal agreement/relationship between you and them. This often comes in the form of a disclosure of relationship between you and the agent. It is a document that needs to be signed by both the agent and you and it becomes part of the transaction. This disclosure details the agent's responsibility to you and places your interest above that of the agent. Often this document is the first form your agent will have you sign.
If you are looking for Fairfax homes for sale and need an "agent" as we discussed above, feel free to contact me. I will represent your best interests in your real estate transaction.