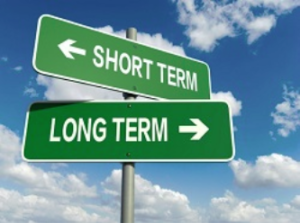 Considering refinancing? Buying a new home? It maybe worth discussing a 15-year loan instead of a traditional 30-year mortgage. Monthly payments will be higher but your interest rate will be lower and your equity will climb faster.
Below I have provided an example for comparison on a $300,000 mortgage with two terms. One 30-year term at 3.92 percent and one 15-year term at 3.2 percent rate. The shorter term loan will have higher payments by $682.28 but the equity will be considerably higher even after taking account of the higher payments.
The 15-year term will also put you in a forced savings situation where you will be forced to save more by making a higher payment. This money becomes an investment in your home instead of being spent. Making a conscious decision to pay more in monthly payments can pay off in bigger dividends in the future. Especially if you decide you need to sell early. By paying down the mortgage quicker it gives you more profit on the backend to invest in a new home or college.
Whatever your reason, speak with your mortgage professional about your choices. Need a referral? I can provide you with one.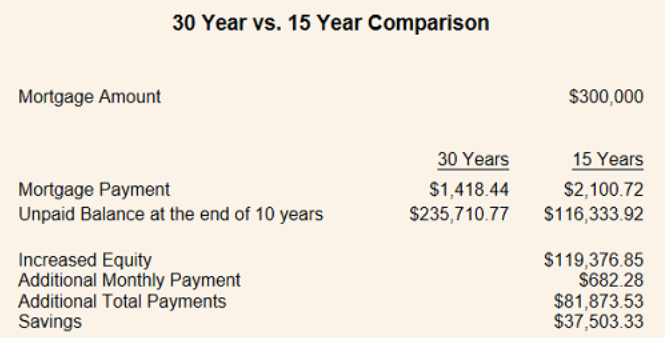 Want some Insider Information on Fairfax VA homes for sale? Get a FREE Market Snapshot Report of Your Northern Virginia Home's Value, or  Search All Northern Virginia Homes For Sale. Put that data you need at the tips of your fingers!