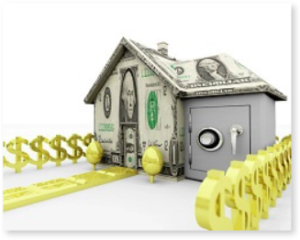 Need some money? Want lower interest rates? Then a home equity line of credit or HELOC may be the answer for you. It is a mortgage loan that homeowners can use as-needed. Any lender like a bank will review and approve it for a specific amount based on the amount of equity you have available on your home. You will need to complete some paperwork to get the loan authorized.
This line of credit will be available to you and you will pay no interest until you start spending funds. When you pay back the amount spent, the full original amount of the HELOC becomes available again.
Repayment specifics will depend on your lender. You may be paying interest only or you may pay it back as an amortized loan with principal and interest rolled into your payments.
HELOCs can be used to pay for home improvements, medical expenses, college tuition or any other unexpected expenses or liquidity issues.
Good news! Interest on a HELOC may be tax deductible unlike credit cards. Please contact your tax advisor for specific advice.
Since rates and fees can vary widely, make sure to shop different lenders and compare and get recommendations before you make a final decision.
Want some Insider Information on Fairfax VA homes for sale? Get a FREE Market Snapshot Report of Your Northern Virginia Home's Value, or  Search All Northern Virginia Homes For Sale. Put that data you need at the tips of your fingers!