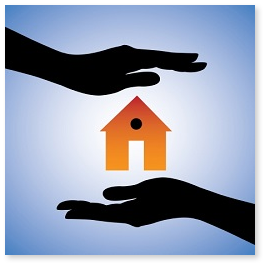 While you are off enjoying your holidays, the last thing you want to worry about is your home and its safety. Here is a quick checklist of things you can do to put your mind at ease.
Have a friend you trust pick up your mail and newspapers. Ask them to pick up anything around the yard so your home doesn't appear empty.
Consider asking the post office to hold your mail. Complete a form to set a mail hold date and a mail release date.
Robbers are just as social media savvy as you are so don't post about any of your trips on social media until you return.
Take a minute and notify the police department or your neighborhood watch program – especially if you're going to be gone for more than just a day or two. Notify your monitoring service when you'll be gone and let them know if someone will be checking on your home for you.
Make use of several inexpensive light timers throughout your home set for different times so it looks like someone is home.
Go ahead and unplug your electricity pirates – TV, computers, appliances that use electricity even when they're off. This will also protect them from power surges while you're gone.
Forgo the hide a key– burglars are aware and know exactly where to look for keys and it only takes them a moment to check under the mat, above the door, in the flower pot or in a fake rock.
These easy-to-handle suggestions may protect your belongings while you're gone while adding a level of serenity to your trip.
Want some Insider Information on Fairfax VA homes for sale? Get a FREE Market Snapshot Report of Your Northern Virginia Home's Value, or  Search All Northern Virginia Homes For Sale. Put that data you need at the tips of your fingers!