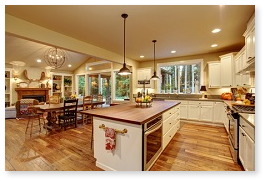 Few of us regularly pay attention to what Congress does but in this case, you might want to. Congress passed an energy act in 2007 that set new energy-efficient standard for basic light bulbs. This act phases out standard incandescent bulbs and soon they will no longer be available.
Alternative bulbs now available are LEDs and CFLs. LED bulbs are the most efficient, but they also cost more. CFLs cost less but my not offer as good long-term cost savings as LEDs. LEDs also last longer on average than CFLs.
In preparation for this phase out, you may want to do a quick inventory of the types and quantities of light bulbs in your home. Then you can check online at Lowe's, Walmart or another big box store to review prices. This will help you prepare a budget when you begin converting your home.
I don't suggest replacing all your incandescent bulbs at once since it might cost you a significant amount. Instead look for the specific bulbs you need to be on sale at your local stores and pick them up a few at a time. With more competition in the marketplace the price will go down.
I also suggest replacing the bulbs you use the most like in the kitchen, bathrooms or family rooms. Perhaps a hallway that is a main thoroughfare or your outside porch lights and floodlights. By replacing these first you will begin to see the energy savings quickly.
Different bulbs can vary in output. You may be able to use less lumens with LED bulbs than with CFLs. You may also find that a warm LED can replace a bright incandescent bulb just fine. Read the packaging since the Federal Trade Commission has required helpful labeling to help you make your choices for energy-efficient replacement lighting.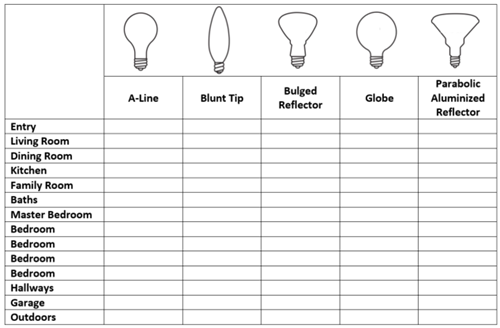 Want some Insider Information on Fairfax VA homes for sale? Get a FREE Market Snapshot Report of Your Northern Virginia Home's Value, or  Search All Northern Virginia Homes For Sale. Put that data you need at the tips of your fingers!