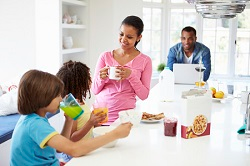 Private mortgage insurance is usually required on mortgage loans for more than 80 percent loan-to-value. If a borrower defaults on their loan, mortgage insurance will reimburse the lender. You need to be aware that when certain conditions have been met, expensive PMI can be removed.
When your mortgage balance has reached 80 percent of your home's original appraised value, you can request in writing for the lender to cancel the PMI. Lenders are required to cancel PMI when the loan balance reaches 78 percent of the home value. As a homeowner, you should monitor this since it will save you money especially if you are making additional principal payments on the loan.
Here are some other methods that will help you eliminate PMI sooner than waiting for amortization:
If there has been a significant increase in your home value, you may want to consider refinancing to a loan without PMI. There will be a cost to refinance but removing the cost of the PMI may pay for the additional charges.
To verify that your home's mortgage is below the 80 percent requirement, some lenders may consider a new appraisal report. Find out before you get a mortgage is this will be an option and get them to give you names of appraisers they recognize as qualified. Be aware that the cost could be between $450 to $600.
Finally, by making additional principal payments on a regular basis to reduce your loan balance to 78 – 80 percent you can get your lender to eliminate the PMI.
VA loans do not require mortgage insurance regardless of the loan-to-value rule. But not all of us can qualify for VA loans. After June 3, 2013, FHA mortgages are required to have MIP (mortgage insurance premium) for the life of the loan. FHA loans made before that date will cancel the MIP when the loan-to-value reaches 78 percent and the loan has been in existence for five years.
To obtain additional information specific to cancelling your mortgage insurance, contact info can usually be found on the annual statement provided by your mortgage servicer.
Want some Insider Information on Fairfax VA homes for sale? Get a FREE Market Snapshot Report of Your Northern Virginia Home's Value, or  Search All Northern Virginia Homes For Sale. Put that data you need at the tips of your fingers!