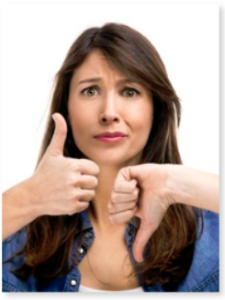 Making a wrong decision is actually better for you than indecision. Home values and interest rates are heading up. It can be very expensive for you to wait on buying a home.
Of course, you may have a legitimate reason to wait like improving your credit score or saving a down payment or even waiting on a job transfer. The issue is that waiting cost you money because the interest rates and home values have already risen and might even go higher this year.
I have a tool that I use to look at housing trends in Northern Virginia and as you can see below, the average listing price for new listings has been steadily rising since they bottomed in December 2016. Update: Looks like we reached a high point in March and now the average listing price is dipping slightly. This reaction maybe due to an increase in homes for sale and high competition. Hover over each line item to see more info.
Here's an example, if a home priced at $250,000 goes up 5 percent and the interest rate goes from 4.5 percent to 5.25 percent, your payments would increase by $176.42 a month. This additional cost would add up to $15,000 over the next seven years.
Want some Insider Information on Fairfax VA homes for sale? Get a FREE Market Snapshot Report of Your Northern Virginia Home's Value, or  Search All Northern Virginia Homes For Sale. Put that data you need at the tips of your fingers!