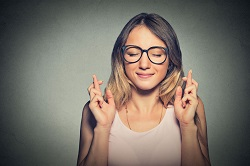 Freddie Mac predicted it and it is happening. We are past the first quarter of 2018 and the 30-year fixed rate mortgage is going up. The rates will exceed the 5 percent, if this pace continues, by the end of this year.
The first of an expected three raises in rates by the Fed has already happened with two more expected in 2019. Raising these rates does not directly raise mortgage rates but it does have an effect.
Don't create an expensive missed opportunity by delaying that purchase or refinance. A current $270,000 mortgage at 4.44 percent rate has a combined principal and interest payment of $1,358.44 a month. Over the next twelve months if that rates goes up by even one percent, the payment would increase to $1,552.88.
This seemingly small $164.44 monthly increase would cost you an additional $13,812.97 over seven years and around $60,000 over the full term of your 30-year loan.
Ask yourself, what could I be spending that $164.44 on each month instead of making a higher mortgage payment?
Contact me today if you are curious to know what your "missed opportunity" could cost you.
Want some Insider Information on Fairfax VA homes for sale? Get a FREE Market Snapshot Report of Your Northern Virginia Home's Value, or  Search All Northern Virginia Homes For Sale. Put that data you need at the tips of your fingers!