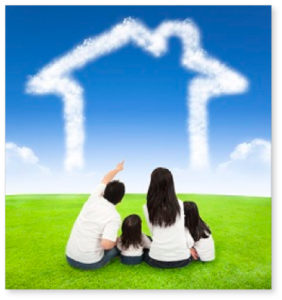 Concerned buyers who were unsure about the new tax laws that affect home ownership can breathe a sigh of relief. The 2017 Tax Cut and Jobs Act which was passed by Congress and signed into law treats real estate as a favored investment.
Tax laws are in place whether you are living in the home as a principal residence or using one as rental property. Be concerned with the other supporting dynamics such as mortgage rates where are expected to rise along with home values and prices.
Reasons to buy now:
The mortgage interest deduction is intact for most taxpayers.
The capital gain exclusion for principal residences up to $500,000 remains in place.
Taxpayers can elect annually to take newly increased standard deduction or itemize deductions whichever will benefit them the most.
The house payment with taxes and insurance is most likely cheaper than the rent.
Rents will continue to rise making the difference even greater in the future.
Lock-in the principal & interest payment with a fixed-rate mortgage.
30-year mortgage terms are available to most borrowers.
Prices will likely increase due to lower inventories and several years of low housing starts.
Section 1031 exchanges, capital gains and depreciation remain the same for rental properties.
For a summary of specific real estate provisions in the 2017 Tax Cut and Jobs Act, you can check out the Wikipedia article titled Tax Cuts and Jobs Act of 2017.
Want some Insider Information on Fairfax VA homes for sale? Get a FREE Market Snapshot Report of Your Northern Virginia Home's Value, or  Search All Northern Virginia Homes For Sale. Put that data you need at the tips of your fingers!