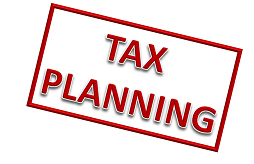 You may be considering transferring the title of your Northern Virginia real estate to an adult child or another person as a gift. Or you may have made stipulations for its transfer in your will. The two situations may be treated differently by the IRS and can have significant tax implications. 
When a person inherits property, the basis becomes the fair market value at the time of the decedent's death. On the other hand, a gift has a carry-over basis which means that the recipient receives the unrealized gain also.
For example, let's say an elderly parent, trying to get their affairs in order, gives their home to their adult child, because this person may be the sole beneficiary at the time of their death, and will get the property anyway. In an effort to settle things early, unnecessary income tax may be incurred.
If the home was purchased for $40,000 and worth $200,000 at the time of transfer, there is a possible gain of $160,000, which is taxable. However, if the adult child inherits the property at the time of the parent's death, their new basis would be $200,000 or the fair market value at the time of death, and the gain could possibly be zero.
This is just an example and many other variables could be involved. IRS Publication 551 explains the basis of real property, but if you're concerned about your Northern Virginia real estate situation, you should seek specific advice from a tax professional. As always, I'm here to help you I can as your real estate professional.
If you are thinking of selling, learn how the nation's Top Realtors sell their personal family homes for more money than their neighbors. Get my Free CD, or Free Report of the 10 Best 'Insider' Home Selling Strategies that I extracted from over 8 years on my Real Estate Radio Show interviewing the Industry's Top Experts.
If you are thinking of buying, find out how the Industry 'Insiders' Save $25,000 – $50,000 on their personal home purchases, and how you can too. Get my Free CD or Free Report Top 10 Insider Home Buying Secrets of the Wealthy. I use these same proven strategies every day.