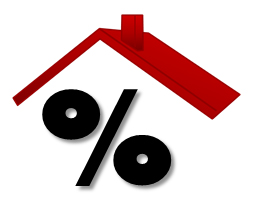 If you are in process of procuring a mortgage to purchase a Fairfax, Va home, or any home for sale in Northern Virginia, it's important to understand the tax implications of "buying down" your interest rate with pre-paid points.
Pre-paid interest, sometimes called "points", can be tax deductible when a person pays them in connection with buying, building or improving their principal residence. Be aware however, that when you pay points on a refinance, they are not a current deduction, but have to be pro-rated over the life of the mortgage.
For example, if you pay $3,000 up front in points when refinancing a 30 year mortgage, you can deduct $100 per year. If you sell the home and pay off the mortgage, or you refinance again, the balance of any un-deducted points may be taken in that tax year.
You must inform your tax professional of any of these situations so that he can accurately reflect the deduction in your return. The most common situation today is where homeowners are refinancing their home for the second, third or even fourth time. If there are points that have not been completely deducted from these refinances, they need to be handled during the year of refinancing.
For more information, see the "points" topic in IRS Publication 936; there is a section on refinancing in this publication. Contact your tax professional for advice considering your specific mortgage situation.
If you are thinking of selling, learn how the nation's Top Realtors sell their personal family homes for more money than their neighbors. Get my Free CD, or Free Report of the 10 Best 'Insider' Home Selling Strategies that I extracted from over 8 years on my Real Estate Radio Show interviewing the Industry's Top Experts.
If you are thinking of buying, find out how the Industry 'Insiders' Save $25,000 – $50,000 on their personal home purchases, and how you can too. Get my Free CD or Free Report Top 10 Insider Home Buying Secrets of the Wealthy. I use these same proven strategies every day.