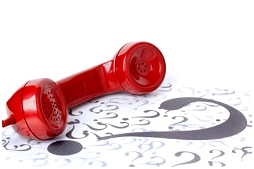 For most Northern Virginia homeowners, Internet access in the home is as necessary as electricity and water. We work, play, learn, communicate and recreate using the Internet. While the Internet is a great resource to locate information about food, travel and a number of other things, it isn't necessarily the best place to find a local internet service provider for your home in Northern Virginia.
You can't tell the quality of the service providers simply by doing a search on the web. Even company sites that seem fairly impressive may just be selling leads to providers who may not be as experienced as you're expecting.
Instead of taking a chance with a provider based on their claims of low downtime, high download speeds and great customer service, it may be better to ask around locally in the neighborhood in which you live, or where you are looking to purchase a home. Ask for personal recommendations from people you know, who can give you their actual experiences with their providers.
Remember that setting up Internet service in your new home may require special wiring, hardware or other setup before it is ready to use. Keep this in mind when preparing to move into your new Northern Virginia home.
Looking for a service provider on the Internet is easy. Contacting me for a recommendation is easier still and you can trust that they'll be reputable and reasonable.
If you are thinking of selling, learn how the nation's Top Realtors sell their personal family homes for more money than their neighbors. Get my Free CD, or Free Report of the 10 Best 'Insider' Home Selling Strategies that I extracted from over 8 years on my Real Estate Radio Show interviewing the Industry's Top Experts.
If you are thinking of buying, find out how the Industry 'Insiders' Save $25,000 – $50,000 on their personal home purchases, and how you can too. Get my Free CD or Free Report Top 10 Insider Home Buying Secrets of the Wealthy. I use these same proven strategies every day.