Are you thinking about refinancing your Northern Virginia real estate? It all depends on your current loan situation, and what your future plans are for your home.
A general rule of thumb is not to refinance more often than once every two years. Two major considerations are if you'll lower your payments, and if you plan to stay in the home long enough to recoup the cost of refinancing. If answers to both are "Yes", then you should consider refinancing.
Interest rates have actually dropped considerably in the last year, and even more in the past 2 years. According to the Freddie Mac Primary Mortgage Market Survey®, rates on a 30 year fixed rate mortgage were down to 3.6% in August 2012, compared to 4.27% in August 2011.
If you review the example below, you can see that the homeowner would save $67.04 per month and would recoup the cost of refinancing (closing costs) in 3 years and 9 months. To put even more money in your pocket and lower your refinance cost, shop around with different trustworthy lenders to see which company will charge you the lowest fees. Although some closing costs are relatively consistent across the board, there are some which can vary.
Click Here to make your own projection on a Refinance Analysis calculator. It may just be the right time for you to reinvest in your Northern Virginia home, and save on your monthly payment and overall interest.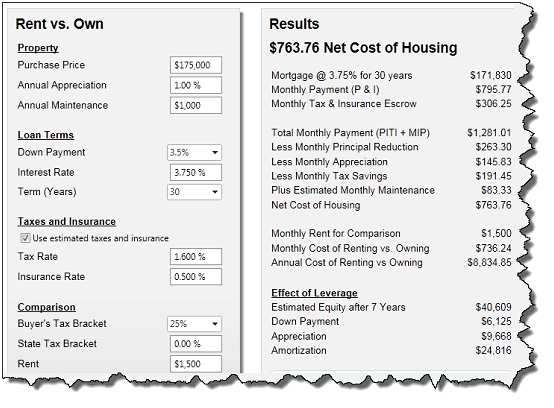 If you are thinking of selling, learn how the nation's Top Realtors sell their personal family homes for more money than their neighbors. Get my Free CD, or Free Report of the 10 Best 'Insider' Home Selling Strategies that I extracted from over 8 years on my Real Estate Radio Show interviewing the Industry's Top Experts.
If you are thinking of buying, find out how the Industry 'Insiders' Save $25,000 – $50,000 on their personal home purchases, and how you can too. Get my Free CD or Free Report Top 10 Insider Home Buying Secrets of the Wealthy. I use these same proven strategies every day.