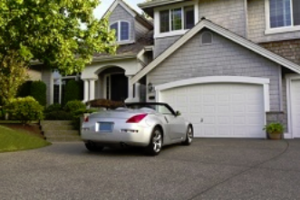 It has nothing to do with the table game where you search for a murderer, but you need to get a CLUE report. This report details the insurance claims submitted on your home and car over the past five to seven years.
C.L.U.E stands for Comprehensive Loss Underwriting Exchange. CLUE is a database used by insurance companies to evaluate insurance risks and determine their risks. Insurance companies can raise rates as a result of data entry errors as well as legitimate claims. There are times when just asking a question can be logged as a claim even if you didn't actually file one.
Because of this you should do a review of your CLUE report on your home and car the same way you do a review of your credit report. Getting a report is FREE and there is a process where you can correct any mistakes.
There are times when the home buying process can reveal some costly surprises. The insurance claim history of the previous owner could impact the premium price you will pay on your new home. For this reason, ask for a copy of the CLUE report on a home you are interested in buying before you write a contract.
Want some Insider Information on Fairfax VA homes for sale? Get a FREE Market Snapshot Report of Your Northern Virginia Home's Value, or  Search All Northern Virginia Homes For Sale. Put that data you need at the tips of your fingers!