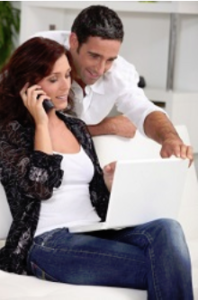 As a business, if you expect to have repeat customers and get recommendations to friends, you must treat customers fair. Nordstrom's customers understand that their salespeople are employees and represent the company as a whole.
In some industries, like real estate, the customer service line is not as clear. An Agency is a legal relationship whereby you authorize and agent to act on your behalf in a transaction. These responsibilities far exceed just treating someone fairly.
Buyers and sellers can expect from a real estate salesperson or broker honesty, accountability, full disclosure, representation and a reasonable amount of skill and care. Additional expectations include obedience, loyalty and confidentiality. However, state laws govern over the full duties.
The federal Real Estate Settlement and Procedures Act limits mortgage and title officer duties to the buyer to honesty and accountability.
It is advantageous for you to have a relationship with your real estate agent so they can coordinate your buying efforts with the other real estate professionals during the home buying process. Your real estate agent has gained experience with each transaction they are a party to and will use that invaluable knowledge to help you.
At your first meeting with a real estate agent, go over what you expect from them and what they are prepared to give. Most agents will have you read and sign a document that makes them exclusive to you. With this document, they can protect you to the fullest.
Want some Insider Information on Fairfax VA homes for sale? Get a FREE Market Snapshot Report of Your Northern Virginia Home's Value, or  Search All Northern Virginia Homes For Sale. Put that data you need at the tips of your fingers!