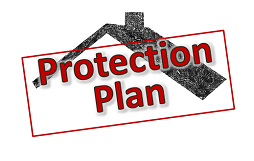 Whether you are a renter or an owner of Northern Virginia real estate, home is a place that we all would like to feel safe and secure. Unfortunately, we cannot become complacent with our home safety habits, because burglars are especially active during the summer months, when many people vacation and leave their homes unoccupied.
Here are a few reminder tips to keep your home and its contents safe.
Make your home look uninviting to burglars. A home that looks occupied will help to deter uninvited guests.
Always lock outside doors and windows even if you're gone only a short time.
Leave lights on when you leave. Consider adding timers to automatically control the lights.
Keep your garage door closed even when you're home. It's safer to not tempt thieves with what you have in your garage.
Temporarily suspend your mail and newspaper delivery when you're out of town or ask a neighbor to pick it up for you.
Don't advertise on social networks. Posting that you're out of town or away from home is like announcing that your home is unprotected.
Don't tell your location. Using check-in and other location tracking applications on social networks could be just as dangerous.
Don't try to hide keys outside your house in places like under doormats, in flowerpots or in plastic rocks. Thieves know about those hiding places and probably any others that you might try.
Trim the bushes from around your home to remove any hiding places for criminals.
For owners of unoccupied homes for sale in Northern Virginia, it is important to be especially vigilant in giving your property a "lived in" look.
If you are thinking of selling, learn how the nation's Top Realtors sell their personal family homes for more money than their neighbors. Get my Free CD, or Free Report of the 10 Best 'Insider' Home Selling Strategies that I extracted from over 8 years on my Real Estate Radio Show interviewing the Industry's Top Experts.
If you are thinking of buying, find out how the Industry 'Insiders' Save $25,000 – $50,000 on their personal home purchases, and how you can too. Get my Free CD or Free Report Top 10 Insider Home Buying Secrets of the Wealthy. I use these same proven strategies every day.