If you're looking to buy one of the gorgeous homes for sale in Herndon, then look no further. We've got the perfect listing for you.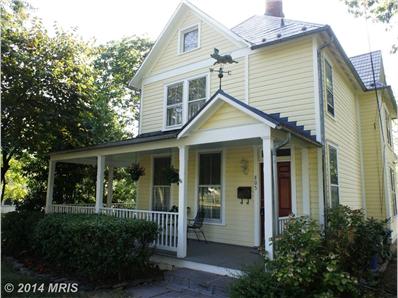 This gorgeous 4 bedroom 3 bathroom home is a wonderful find. This gorgeous Queen Ann Victorian is wonderful, with an updated kitchen that's sure to impress! It's complete with gorgeous stainless steel appliances and beautiful cabinetry. There's a master suite on each level, and hardwood floors throughout the main floor! It's been painted inside and out, starting in 2011. The wraparound porch also boasts new flooring! There's a charming gas fireplace in the living room that leads to the large dining room, which is absolutely perfect for entertaining. This beautiful home features tons of wonderful architectural details. It's sure to keep you very happy!
There's a lot to keep in mind when you're looking at the gorgeous homes for sale in Herndon. If you're feeling a little overwhelmed by the search, there's no shame at all in asking for help. Real estate agents such as myself are always happy to help buyers throughout the whole process. We can answer any questions that come to mind as you shop this market, and we can help you get your hands on that perfect home in no time at all!
If you're interested in this featured listing, or if you're planning on buying one of the gorgeous homes for sale in Herndon, I would love to speak with you. Please feel free to contact me if you have any questions at all about the gorgeous homes for sale in Herndon! Call, email, or register online today. We can get started whenever you're ready.