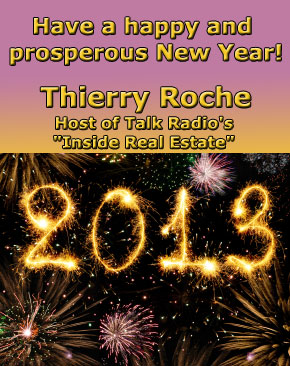 I hope that all of my Fairfax County, VA friends had a wonderful holiday season! After spending the holidays with family and friends, this is a time of the year to start thinking about changes to make in our lives, both personal and in business.
At this time of creating resolutions, I'd like to share one of mine for 2013…My goal is to become your real estate professional for life.  I want you to think of me first when you need to buy or sell your Northern Virginia real estate, and I hope that you'll recommend me to your friends as well.  That kind of trust has to be earned and I'm committed to helping you as a homeowner, even when you're not buying or selling.
The strategy is simple.  A well-informed homeowner will make better decisions.  Through my website, www.allfairfaxvahomesforsale.com, emails, videos and social media, I offer information on a wide variety of home-related topics like maintenance tips, tax law changes, financing suggestions, insurance, equity building strategies, and rental property investments. I share real estate secrets that you cannot find anywhere else!
Let me know if you have any Fairfax County, VA real estate or home-related questions, or if you are looking for some recommendations.  Happy New Year! I look forward to serving you in 2013.
If you are thinking of selling, learn how the nation's Top Realtors sell their personal family homes for more money than their neighbors. Get my Free CD, or Free Report of the 10 Best 'Insider' Home Selling Strategies that I extracted from over 8 years on my Real Estate Radio Show interviewing the Industry's Top Experts.
If you are thinking of buying, find out how the Industry 'Insiders' Save $25,000 – $50,000 on their personal home purchases, and how you can too. Get my Free CD or Free Report Top 10 Insider Home Buying Secrets of the Wealthy. I use these same proven strategies every day.