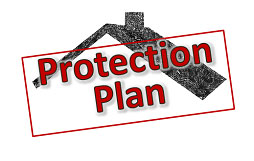 Do you know the pros and cons of having a home warranty? It's common for sellers to offer home warranties on their properties, and buyers might find it an incentive. But a growing number of owners of Fairfax, VA real estate and Vienna, VA real estate are purchasing home warranties without even being in a real estate transaction. Some have seen that the home warranty service agreement can limit the unexpected expenses of repairs and replacements of the home you intend to live in for awhile.
A home warranty protection plan is a renewable service contract that covers the repair or replacement of many of the components in a home. Some Northern Virginia homeowners especially like the convenience that it organizes a qualified service provider as well as the often reduced cost of the items.
There are several companies that offer home warranties and the coverage may vary, but the majority of plans will include heating, air conditioning, most built-in and some free-standing appliances, as well as other specific items. You may be able to add on specific coverage for other things like pool and spa equipment.
Many investors are even placing this coverage on their rental properties to limit and budget the amount of maintenance repairs they have throughout the year. It is a practical alternative to managing the financial risk and the stress dealing with unexpected rental expenses.
If you're interested in home warranties, and the different plans available for Fairfax County, VA real estate,  I'll be happy to send you more information.
If you are thinking of selling, learn how the nation's Top Realtors sell their personal family homes for more money than their neighbors. Get my Free CD, or Free Report of the 10 Best 'Insider' Home Selling Strategies that I extracted from over 8 years on my Real Estate Radio Show interviewing the Industry's Top Experts.
If you are thinking of buying, find out how the Industry 'Insiders' Save $25,000 – $50,000 on their personal home purchases, and how you can too. Get my Free CD or Free Report Top 10 Insider Home Buying Secrets of the Wealthy. I use these same proven strategies every day.