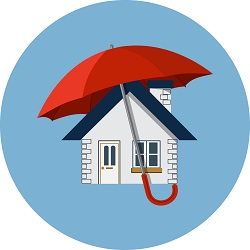 A four-time 75 year old widowed man was asked about why he was getting married again, his response was "for the little bit they eat, I would not want to be without one."
You also wouldn't want to be without an umbrella in a torrential rainfall. So why be without an agent when you are buying or selling a home? More and more buyers and sellers are wanting to use agents.
In NAR's Homebuyers and Sellers Profile, they state that the trend in For Sale by Owner has declined through the past 10 years from 14 percent in 2003 to only 9 percent in 2014. Also, the number of buyers who purchase directly from an owner has dropped from 15 percent in 2001 to 5 percent in 2014.
Naturally a seller wants the highest price they can get for their home and a buyer wants more home for less price. The most valuable service and agent can provide is handling negotiations. They are often a neutral third party who can negotiate through conflicts with price and contract terms and conditions.
These other areas of contention could affect your transaction without an agent:
A real estate agent who represents the other party
An attorney who represents only one party
Home and pest inspectors regarding condition
The buyer's lender regarding terms
The lender's appraiser regarding value
The title company who is trying to satisfy challenges to a clear title
Municipal authorities to mitigate code violations
Even involving two licensed agents can create a question of representation. You will need to have a discussion with your real estate professional before you start your home search or before you list your home for sale.
Contact me today and we can have a discussion about representation. If you are looking for a Fairfax home for sale, I can set you up to receive them via my new Listingbook tool. It creates a private account just for you and lets you modify the criteria as you please.