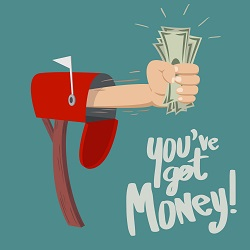 So you are planning for retirement and you go to the Official Social Security Website to use their Retirement Estimator which calculates your benefits based on what you have paid into the system. But you discover that you will not have enough Social Security income to cover your retirement living expenses.
How would you like to receive the extra money that you would need through your mailbox or by direct deposit each month?
A good choice for passive income like this would be to invest in rental homes. They are easy to manage and what you charge for rent should keep up with the market.
Investors with good credit and at least 20% down can qualify for mortgage loans. If you want to have the home paid for by the time you retire you can choose a 15 or 20 year term. Thirty-year terms are more common.
Your strategy would be to choose an average or slightly below average priced home in a neighborhood where most of the homes are owner occupied. A neighborhood like this will appeal to future tenants who want to live in good communities. This desire will also lead to a higher level of revenue.
As a rental home investor, owning a good property and having a good tenant in that property makes getting mailbox money each month predictable. If you would like to learn more about investing in a rental home, contact me today! We can fit you with a Fairfax home for sale or another property that suits your needs and I can refer you to a mortgage professional who will help you get the mortgage product you want.
To expedite your search, let me sign you up for an exclusive Listingbook account. You will get 'Insider' access to my MLS system by just logging in.