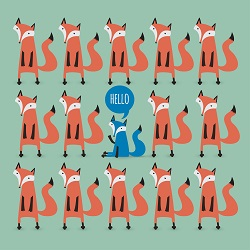 In today's real estate market, inventory of Fairfax homes for sale as well as National inventory is still down. This is what some may call a "Seller's Market." During this time you need to make your offer to purchase a home the most attractive it can be. It would be safe to assume that you won't be the only buyer interested in buying the home.
To that end, providing the seller with some peace of mind in your offer can go a long way. Providing information to the seller that your transaction will close on time or increasing your amount of earnest money and limiting the contingencies to just the essentials will make your offer more attractive.
Another factor is mortgage type included with the offer. Another offer may ask the seller to front money by paying part or all of their closing costs. Make your offer more attractive by paying your own closing costs.
Also getting a pre-approval letter signed by your lender will make your offer appear more serious than a buyer who doesn't have one. It tells the seller that you have started the initial phase to getting approved for a mortgage and gives them a certain peace of mind. It will be up to the seller and their agent to determine if your pre-approval letter is "gold" or not.
If you have a home to sell, it would be a good idea to get that home sold before you start making offers on a new home. When a contingency of this type is presented, it makes sellers hesitate on your offer. Questions like "What if it doesn't close on time?" or "What if that sale falls apart?" will come up. Sellers don't want to be forced into a panic situation on their sale because yours didn't happen.
Other negotiating factors that might be valuable to the sellers are shortening any inspection periods and making the offer to close early or setting up a lease-back situation until the home can close. Additionally, trying to make an emotional connection with the seller and including a hand-written letter about what you love about the home could just move your offer to the front of the line. Sellers want to know that their home will be loved and cared for once they leave.
If you are ready to start the search for a new home I can help. Contact me today for a private consultation so we can get your buyer homework done ahead of time. We want to make your future offers the best they can be!