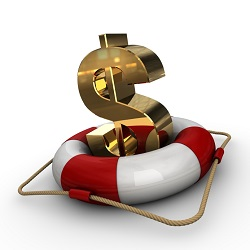 Buyers are often interested in working directly with home sellers in an effort to save the commission. Interestingly enough, this is the same reason sellers don't hire Realtors®.
However, both the buyer and the seller cannot save the commission. A home buyer often thinks they have earned the commission by finding a home, checking its value and negotiating with the home seller. Also because they had to get their financing, hire an inspector and arrange for a title company.
Home sellers with Fairfax homes for sale feel their commission is earned because they paid for marketing, invested time in being available for buyers and have answered buyer questions. The home seller has researched their homes' value, set up title work and made important decisions regarding price and repairs.
Although there is value in all the work the buyer and home seller do, only one party can save the commission and only if it is put in writing in the contract.
For this reason, it is valuable to have a third party advocate, such as a Realtor® helping with the transaction.
The National Association of Realtors® Profile of Home Buyers and Sellers reports that 14 percent of sales were For-Sale-by-Owners in 2004 compared to just 9 percent in 2013.  The trend shows that agent-assisted sales rose to 88 percent in 2013 from 82 percent in 2004.
For-sale-by-owners identified three of the most difficult tasks are attracting potential buyers, pricing the home right and understanding and completing the paperwork (i.e., offer or contract). Sellers who were surveyed said it was most important to sell the home within their anticipated time frame and for the price they wanted.
The reality is that the buyer and the seller cannot both save the commission. Commissions are earned when detailed services are provided to make the transaction happen. Doesn't such a large capital investment require the assistance of a real estate professional? One who is trained and experienced to handle all the complexities of your transaction. If you find yourself in need of a professional Realtor® give me a call. Consultations are free!