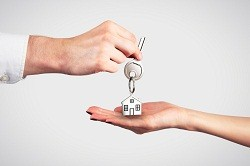 Remember your mom saying, "Due unto others as you would have them do unto you?" This rule applies in your search for a home. Being a courteous and sympathetic buyer might be the difference in getting the home you want.
People who are familiar with business, like the owner of a store, have expectations when dealing with customers and have endured behavior that might not seem socially acceptable to most. But  homeowners with Fairfax homes for sale might not know what to expect. Think of it as opening your home up to the public so they can review it and then criticize your style, colors, curtain, etc. As a buyer, your feelings may be emotionally detached about the home but the homeowners may react badly to your comments. Here are some tips for being considerate to sellers.
Arrive on time for appointments; take the time to cancel if needed. 

Home sellers often rearrange their schedules and priorities just to make it convenient for you to see their home.

Respect the home seller's privacy. 

When reviewing the home, try to overlook the seller's personal items. Avoid looking in the refrigerator and/or pulling open furniture drawers.

Don't worry about minor stuff. 

Most cosmetic defects are inexpensive and easy to change or repair. Focus on the important items like location, layout, and size.

Listing defects does not help negotiations. 

Homeowners become defensive when a buyer lists all the items wrong with their home. This could affect your efforts to get the best deal.

Limit the number of times you visit the home until you own it. 

It is great to be happy and excited about buying a home and planning your move, but it still belongs to the homeowner until the closing date. Remember they are trying to plan their move also.

A complete signed contracts usually means negotiations are done.

A frustration for home sellers is keep being asked for "one more item." If you have a list that is important to you, place it all in the contract in writing so it can be negotiated up front.
Obviously, during this process the home seller wants to get the most money for their home and the home buyer wants to get the best deal for the least money. Often these two goals butt heads. As a buyer, show the home seller some consideration, as mentioned above, on items that won't be reflected in the price. Your consideration may help you land that home in Fairfax for sale.