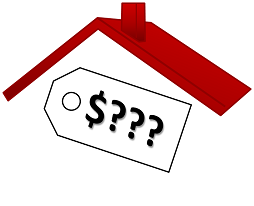 All owners of Northern Virginia real estate are interested in knowing the actual value of their home. What your home is worth depends on what you intend to do with the information. There may be one value based on a purchase or sale, and a completely different value determined for insurance purposes.
Fair market value is the expected price a buyer and seller can agree upon in the current market, excluding extraordinary events. This value is generally indicated by the comparable market analysis done by real estate professionals.
Insured value is determined for the proper insurance coverage. In this value, you must consider replacement cost, which could possibly exceed the cost of new construction. You should factor in additional expenses for demolition and the cost of matching existing construction.
Homeowners are usually more familiar with their home's market value, and not quite as aware of the insured replacement cost value. Since insured value can be more than market value, owners should review the insured value with their property insurance agents periodically. Under-insuring your home could require a co-insurance clause that could limit the settlement and increase out of pocket expenses. Check your insurance policy today for your Northern Virginia real estate.
If you are thinking of selling, learn how the nation's Top Realtors sell their personal family homes for more money than their neighbors. Get my Free CD, or Free Report of the 10 Best 'Insider' Home Selling Strategies that I extracted from over 8 years on my Real Estate Radio Show interviewing the Industry's Top Experts.
If you are thinking of buying, find out how the Industry 'Insiders' Save $25,000 – $50,000 on their personal home purchases, and how you can too. Get my Free CD or Free Report Top 10 Insider Home Buying Secrets of the Wealthy. I use these same proven strategies every day.