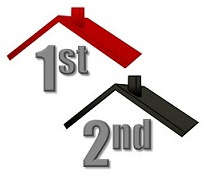 Do you own Northern Virginia real estate as a principal residence, and also own a second home at the beach or in the mountains that you use for vacations?
It's important to know that although principal and second homes have some very similar tax benefits, there are also some differences that you should consider. Here are a few quick points:
A principal residence is the primary home where you live and a second home is used for personal enjoyment while possibly renting for a maximum of 14 days per year.
The Mortgage Interest Deduction allows a taxpayer to deduct the qualified interest and property taxes on a principal residence and a second home. You can deduct interest on a maximum of $1,000,000 combined acquisition debt and a combined $100,000 home equity debt for both the first and second homes.
Much capital gain on a principal residence can be excluded for taxpayers meeting the requirements. The gains on second homes must be recognized when sold. You'll need to pay tax on the gain, even if you sell a small second home and invest all of the proceeds into a larger second home.
On properties for personal use, including second homes, tax-deferred exchanges are not permitted.
It is good to keep your home(s) for at least 12 months. If the home is owned for more than 12 months, your gain will be taxed at the long-term capital gains rate. If you own for less than 12 months, that gain is taxed as ordinary income, which would be a much higher rate.
This information is strictly for general purposes only. Consult your tax professional for specific information for your particular situation. It is still a great time to buy a home, either for a principal residence, or to add a second home. Browse local homes for sale in Northern Virginia to find yours.
If you are thinking of selling, learn how the nation's Top Realtors sell their personal family homes for more money than their neighbors. Get my Free CD, or Free Report of the 10 Best 'Insider' Home Selling Strategies that I extracted from over 8 years on my Real Estate Radio Show interviewing the Industry's Top Experts.
If you are thinking of buying, find out how the Industry 'Insiders' Save $25,000 – $50,000 on their personal home purchases, and how you can too. Get my Free CD or Free Report Top 10 Insider Home Buying Secrets of the Wealthy. I use these same proven strategies every day.