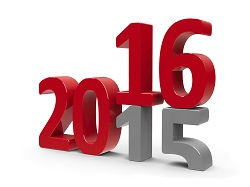 There is a frequently quoted expression "more money has been lost from indecision than was ever lost from making a bad decision." Whether or not this statement is accurate, almost everyone can remember an incident when waiting cost them money.
Real estate markets across the U.S. are short on inventory. Some so short that it is frustrating buyers because they are losing bids on homes. Some buyers have decided to wait until the inventory increases. While they wait, the low inventory is driving home prices up each month.
A misconception is thinking that by waiting you will be able to find the home you want at the price you want. For some, that goal of what they want just keeps pushing farther and farther into the future.
Then we have the mortgage rates. Although they have been historically low for several years, real estate and mortgage experts are reporting that they are going to rise it's just a matter of time. If we compare the impact of these two factors on buying a home, waiting does matter.
For example, if you purchased a $250,000 home today with an FHA loan at 4 percent for 30 years, your monthly payment would be $1,151.76. If you were to wait a year, we would have to assume a 5 percent price increase and a loan rate hike of at least 1 percent which would make your monthly payment increase by more than $200 a month. Over seven years, you would pay an additional $17,000.
If you are in the market to buy a Fairfax home for sale but need help to determine how soon, contact me today. I can assist you in finding out what might happen to your dream home if you decided to wait three months, six months or even a year.
Want some Insider Information ? Get a FREE Market Snapshot Report of Your Northern Virginia Home's Value, or get a FREE Listingbook Account so you can Search All Northern Virginia Homes For Sale just like a Realtor. Put that data you need at the tips of your fingers!