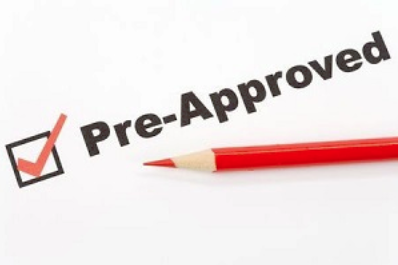 Technology today is a wonder! We are able to do more things with our smartphones than we could just a few years ago. Homebuyers (over 90%) use video tours, digital signing and home search sites such as ZillowⓇ to get information about homes, neighborhoods, schools and even future neighbors.
With all this technology happening, homebuyers are forgetting the one single part of the process that can help them secure their dream home. Just talking with a lender or mortgage professional or using a mortgage calculator is not getting a pre-approval.
Pre-approval is very important and requires some participation by the homebuyer. Homebuyers need to show written verification of employment and their income whether single or double. Also a credit report for getting a mortgage will need to be ordered. Getting your mortgage credit score is different from requesting a score from some online site.
Bonus is once a homebuyer is pre-approved they gain the confidence and bargaining power when dealing with sellers or competing against other offers since they already know what they can afford. Once a homebuyer is pre-approved, transactions will close quicker.
During the pre-approval process, the homebuyers and lender will have more time to correct any issues that arise instead of pushing to get things settled during the loan approval period.
The best borrowers get the best interest rates from lenders. You may get approved for a loan but at a higher rate than expected which would be reflected in your monthly payments.
Your "dream" home will never have your address if you can't get the financing. Contact a trusted mortgage professional as the first step in your buying process. Pre-approval means advantage homebuyer! Contact me today to get a referral to a mortgage professional that I trust to help you achieve your goals.
Want some Insider Information on Fairfax VA homes for sale? Get a FREE Market Snapshot Report of Your Northern Virginia Home's Value, or get a FREE Listingbook Account so you can Search All Northern Virginia Homes For Sale just like a Realtor. Put that data you need at the tips of your fingers!