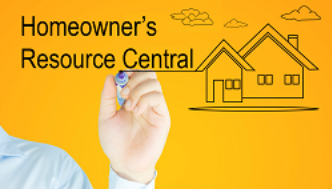 As a homeowner, I would like you to recognize that as the professional who might have helped you buy or sell a home I can be a valuable resource while you are owning your home also.
Think of me as a homeowner's resource because I can make recommendations about services throughout the years you are living in your home.As a professional Realtor® I come into contact with many other professionals daily working in real estate.
I can recommend reasonable and reputable service providers.
I can offer you information about communities, local agencies and local businesses.
I can offer advice on determining fair market value, maintenance, home improvements and taxes among other things.
Offer suggestions on how to protect your home's value and save money.
My goal is to be your go-to Realtor® for life. I want to help you be a better homeowner, not just when you buy or sell, but all the year's between. I want to earn the privilege of a recommendation to your family and friends.
Want some Insider Information on Fairfax VA homes for sale? Get a FREE Market Snapshot Report of Your Northern Virginia Home's Value, or get a FREE Listingbook Account so you can Search All Northern Virginia Homes For Sale just like a Realtor. Put that data you need at the tips of your fingers!