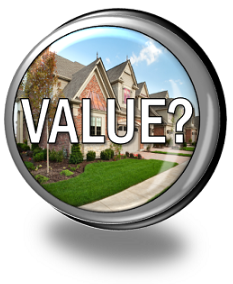 A popular tool for homeowners looking at their home's value these days is the AVM or Automated Valuation Model. A computer analyzes public records to provide you a value based on square footage, comparable sales around your home and a few limited factors that you can edit. Just go to their website, enter your address and you get a value. Unfortunately, it's only about 20% accurate.
One of the more popular AVMs, ZestimateⓇ, says "It is considered a starting point at determining a home's value." And although the AVM may contain some elements of a comparable market analysis, it does not have personal knowledge of your home or your neighborhood.
An experienced pair of eyes can consider aspects of your home that are not picked up by an AVM. By consulting a skilled professional your home will be compared to truly compatible homes based on features, floorplans and other items that are important but may be difficult for an AVM to consider.
Even if you are not ready to sell, it's nice to know your home's value. It is a lot easier to get stock prices than it is to get home values
So whether you are ready to sell, just curious or looking to monetize your equity, I am available to provide you the information you need with no obligation. If you're not ready now, just keep this post bookmarked for when you are
Want some Insider Information on Fairfax VA homes for sale? Get a FREE Market Snapshot Report of Your Northern Virginia Home's Value, or get a FREE Listingbook Account so you can Search All Northern Virginia Homes For Sale just like a Realtor. Put that data you need at the tips of your fingers!