If you're browsing through the fantastic homes for sale in Alexandria, you're definitely going to want to get your search started soon. The median price of homes for sale in Alexandria has been coming down over the past few months – but this trend likely won't last for long. If you're looking to take advantage of this dip and nab one of these beautiful homes for a lower price, you're going to want to get a move on.
Are you browsing through the lovely homes for sale in Alexandria? If so, you're not going to want to miss out on this featured listing.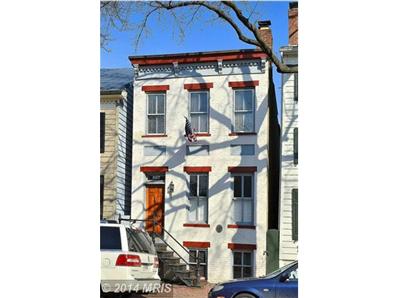 This charming 3 bedroom 1 bathroom home is a fantastic find. This historic plaque home is situated in a highly sought-after Old Town location. There's a large private brick patio outside, with adjacent off-street brick parking and a convenient moving fence that allows for a gigantic garden party space. There are some gorgeous wood floors throughout this fabulous home that are sure to impress. This home boasts 2 wood-burning fireplaces, one of which is located in the master suite. The lower level has a private front entrance, and there are built-ins in the living and dining rooms. This charming home is a dream come true!
There's a lot to keep in mind when it comes to the homes for sale in Alexandria. If you'd like a little help with the search, you can always get in touch with an experienced real estate agent in the area such as myself. We can help you through the whole buying process so you get your hands on a lovely home in no time at all!
Please feel free to contact me if you have any questions about this home, or about any of the lovely homes for sale in Alexandria. I would be delighted to help you! Call, email, or register online today.