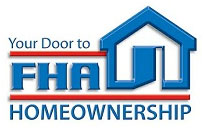 Are you a buyer looking to purchase Fairfax, Va real estate or other Northern Virginia real estate? Actually, anyone looking to purchase a new home with an FHA mortgage loan needs to be aware of some changes on the horizon for mortgage insurance premium (MIP) requirements.
FHA has announced a significant change to its loan program, which currently allows borrowers to cancel the MIP when their unpaid balance reaches 78% of the original purchase price. The change is anticipated sometime in 2013, and new FHA loans will require the mortgage insurance for the life of the loan.
Here's a quick example: At existing rates, the monthly MIP on a $168,875 mortgage is $178.99 per month. Under the current rule with normal amortization, the MIP could be canceled in 9 years and 9 months. However, under the new rule, it would last for the entire 30 year term, adding many thousands of dollars to the total cost of the loan.
It was also announced that the annual MIP will also be increased from 1.25% to 1.35% in the near future. HUD, the parent agency for FHA, is making the changes to restore the capital reserves of the program that has sustained many failed loans over the recent years.
If you are considering an FHA loan for the purchase of your Northern Virginia home, it's advised that you move to close your transaction quickly. FHA loans closed before the change takes place will fall under the old rules for canceling MIP and will retain the lower rates. Since no date was announced, it is not known exactly when the changes will take effect.
Whether these changes to FHA loans will make top headlines or not remains to be seen. But in any case, it will have a big impact on borrowers planning to use an FHA loan. Please pass it on to anyone you know who might be considering purchasing or refinancing with a FHA loan.
If you are thinking of selling, learn how the nation's Top Realtors sell their personal family homes for more money than their neighbors. Get my Free CD, or Free Report of the 10 Best 'Insider' Home Selling Strategies that I extracted from over 8 years on my Real Estate Radio Show interviewing the Industry's Top Experts.
If you are thinking of buying, find out how the Industry 'Insiders' Save $25,000 – $50,000 on their personal home purchases, and how you can too. Get my Free CD or Free Report Top 10 Insider Home Buying Secrets of the Wealthy. I use these same proven strategies every day.