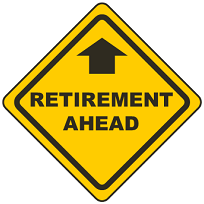 With all of the opportunities to purchase great homes for sale in Northern Virginia, you may have been thinking about purchasing another property, maybe even one for your retirement. Even if you are not ready to move into it yet, purchasing a home to retire to now will give you the benefit of the current low interest rates, reduced prices and lower competition. And honestly, we may never see such a great blend of real estate market opportunities again in our lifetimes.
Any home that you purchase now can be rented out in this currently strong rental market. Let a tenant pay for your retirement home. The opportunity for good cash flows and a strong investment yield is attractive.
With interest rates at all time lows, a great option is to finance this home with a 15 year loan for an even lower rate. You have the potential to have the home paid off, or have a large amount of equity, by the time you retire.
Remember that if you sell your current home when you move into this retirement home, you most likely will be able to realize up to $500,000 of tax-free gains. These proceeds can be used to add to your retirement nest egg.
Home prices are currently rising and mortgage rates will eventually increase as well. Purchasing Northern Virginia real estate now for your retirement home may be one of the best decisions you can make. Contact me if you have any questions about the current market.
If you are thinking of selling, learn how the nation's Top Realtors sell their personal family homes for more money than their neighbors. Get my Free CD, or Free Report of the 10 Best 'Insider' Home Selling Strategies that I extracted from over 8 years on my Real Estate Radio Show interviewing the Industry's Top Experts.
If you are thinking of buying, find out how the Industry 'Insiders' Save $25,000 – $50,000 on their personal home purchases, and how you can too. Get my Free CD or Free Report Top 10 Insider Home Buying Secrets of the Wealthy. I use these same proven strategies every day.