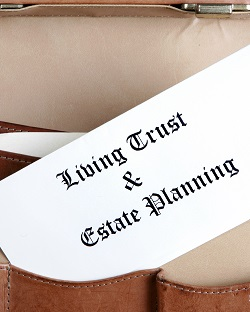 When we are young and just starting our lives we often think of ourselves as being "bullet-proof" and we say "I have the rest of my life to do that!" But what happens if the rest of your life ends tomorrow? We are not guaranteed to live "forever" nor can we say we will live to 100. If you are past your teenager years then now is the time to think about some basic legal documents. These will guide your family in making decisions should you meet with incapacitation or death.
Will – A mainstay legal document that will express your desires in regards to care of minor children and distribution of personal property. You can also declare your executor. If you have minor children and personal property a basic will is a must.
Living Will – Used most often for making decisions due to medical conditions, this legal document will state your desires for end of life treatment and designate an individual to make these decisions for you. This comes up most often when someone is diagnosed with a terminal medical condition or is faced with a life threaten surgery or hospitalization.
Power of attorney – Another basic legal document in which you appoint someone you trust to make financial and legal decisions in your stead. This document can be for a short time period or in such cases as when a family member is suffering Alzheimer's Disease where it is needed for the rest of the life term.
Trust – This will vary based on your situation. A lawyer or qualified professional can advise you on creating and using a trust. It often involves creating an entity which becomes the Trustee and will manage property on another's behalf. We see this a lot with investment property purchases. A trust can protect the beneficiary from some inheritance issues.
HIPPA Release Form – The Health Insurance Portability and Accountability Act, known as HIPPA, was created by Congress to protect the privacy of a person's health information. You can get this form from your Doctor and fill it out to be placed in your medical file. This gives permission for the medical staff to discuss your health issues with your designees stated on the form. Often married couples will complete these forms so that their spouses can be fully informed and make decisions about medical care.
Most of these basic legal documents also have state laws affecting them and their uses. I highly recommend that you seek sound financial and legal advice before instituting any of the mentioned documents.
If you or someone you know is looking to relocate or buy in Northern Virginia, contact me about sending them some Fairfax homes for sale or Vienna or Oakton homes for sale. I can also set up with a Listingbook account that will give you 'Insider' access to the Realtor's MLS system.