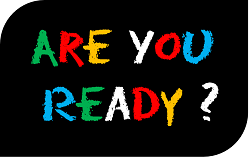 Procrastination! We all do it. Especially when it comes to buying big ticket items such as cars and homes. If you have been thinking of buying a home, it might be time to put aside the hesitation and jump into a purchase especially with what's coming in the future.
All the data I have been reviewing about mortgage loan rates says they are on the rise. This is making the cost of renting a home more expensive since rental rates are rising also. But owning a home can be significantly less expensive. Once you factor in repairs, current low interest rates, amortization and equity, appreciation of the home and the tax savings you will receive your monthly cost to own is lower than your monthly rent would be.
Inventory across our area is still relatively low. With demand being higher, it is causing sales prices to rise. Also, builders are still being cautious about ramping up new home startups so they are a bit behind the demand.
The Federal Reserve recently announced that the intend to begin raising rates. The experts I have been reading are stating that higher interest rates is inevitable. It is just a matter of timing.
Check out this example. If you are looking at buying a $300,000 home today and you wait a year it can cost you a lot more due to interest rate hikes. If you put 20 percent down on this home at a current 3.625 percent interest rate, the monthly payment would be $1,094.52 for a 30 year loan. If prices rise by 3 percent and the interest rate rises by .5 percent the principal plus interest payment becomes $1,198.05 at 4.125 percent.
Are you ready to wait another year and pay an extra $103.53 more a month? If you buy now, you can take that savings of $103.53 each month and put it towards a vacation, or savings for education costs. A $100 a month might not seem like much but over 12 months it becomes $1200.
Let me send you some Fairfax homes for sale right now and let's get you into your dream home so you can save that $1200. I can set you up with a Listingbook account which will give you insider access to the Realtor's MLS system.