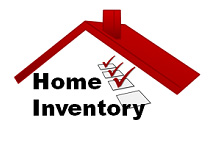 In this age of technology and the prevalence of personal computers, everyone has either experienced or knows of someone who has lost their data from a crashed hard drive, an accident or a burglary. For those who had created a backup, this data loss was more inconvenient than critical. We all know of the importance of backing up important information.
Owners of northern Virginia real estate, how about the personal belongings in your home? Do you have a "backup" for them? I don't mean an actual duplicate of each item, but a detailed documentation with their descriptions and approximate values. That physical journal or electronic file is your "backup" in case you need to make an insurance claim.
If your home or other building sustains a total loss, your insurance company usually pays the face value of the policy. Since personal property may comprise as much as 40% to 50% of the total value of your policy, the insurance company will require a detailed accounting of your belongings, with receipts and the most recent inventory.
The better your inventory, the more smoothly your claim will be processed. You can easily document your items with a digital camera or video recorder. These visual files, along with detailed descriptions and/or receipts will serve as proof of your belongings and make valuation easier.
It is best to store your inventory off site of where your belongings reside for safe keeping. If you have a hard copy, the safest place is a bank safety deposit box. Online storage of an electronic copy in the "cloud" might be the best place to insure you'll always know where it is. Contact me for a free Home Inventory form; it's my way of assisting owners of northern Virginia real estate.
If you are thinking of selling, learn how the nation's Top Realtors sell their personal family homes for more money than their neighbors. Get my Free CD, or Free Report of the 10 Best 'Insider' Home Selling Strategies that I extracted from over 8 years on my Real Estate Radio Show interviewing the Industry's Top Experts.
If you are thinking of buying, find out how the Industry 'Insiders' Save $25,000 – $50,000 on their personal home purchases, and how you can too. Get my Free CD or Free Report Top 10 Insider Home Buying Secrets of the Wealthy. We use these same proven strategies every day.