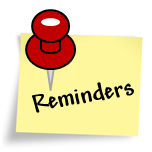 Whether you are looking to buy Northern Virginia real estate, or are refinancing, it is worth it to consider entering a 15 year mortgage over a 30 year one. If you can handle payments, which will be a bit higher, you'll enjoy the lower interest rate and faster equity accumulation.
Take the example in the table below, which compares $200,000 mortgage numbers for both a 15 year term at 3.875% and a 30 year term at 3.75%. Even though both of the rates are appealing, the 15 year term will end up building you substantially more equity at the end of five or ten years, even if you adjust for the extra $442.94 per month higher payment.

Another benefit of the 15 year term loan is that the extra money you spend on your monthly payment forces a savings situation that on a longer term loan might end up being spent rather than saved or invested. Contact me if you'd like a recommendation of a trusted lender for your next refinance or purchase of Northern Virginia real estate.
If you are thinking of selling, learn how the nation's Top Realtors sell their personal family homes for more money than their neighbors. Get my Free CD, or Free Report of the 10 Best 'Insider' Home Selling Strategies that I extracted from over 8 years on my Real Estate Radio Show interviewing the Industry's Top Experts.
If you are thinking of buying, find out how the Industry 'Insiders' Save $25,000 – $50,000 on their personal home purchases, and how you can too. Get my Free CD or Free Report Top 10 Insider Home Buying Secrets of the Wealthy. I use these same proven strategies every day.