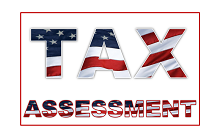 "Anyone may arrange his affairs so that his taxes shall be as low as possible…for nobody owes any public duty to pay more than the law demands."
Judge Learned Hand
This quotation by the well-known federal court Judge Hand refers to federal income tax, but the same opinion can be applied to any tax including property tax. Most property tax is based on an assessment, a value placed on the property by a government taxing authority.
Properties are assessed every few years, and as market values rise, property assessments usually do as well. When property values decline, as they have in these recent years, assessment amounts should fall. However, this is not always the case.
If you don't believe your assessment reflects its true value in your northern Virginia real estate market, it is beneficial if you can provide hard proof to your tax department. Find recent comparable sales in your area, being sure to include other homes of similar size, condition and location. Check your property tax card to be sure that the number of bedrooms and square footage is correct. If your home's condition has declined, be sure to provide photos to clarify.
As your real estate professional, I can assist you with finding comparables, obtaining filing deadlines and procuring other pertinent information needed to make a challenge. A lower assessment will give you lower property taxes and more money to spend elsewhere. As northern Virgina real estate property values rise again, your assessment and taxes will increase as well, but they will most likely be closer to the true amount that "public duty" demands.
If you are thinking of selling, learn how the nation's Top Realtors sell their personal family homes for more money than their neighbors. Get my Free CD, or Free Report of the 10 Best 'Insider' Home Selling Strategies that I extracted from over 8 years on my Real Estate Radio Show interviewing the Industry's Top Experts.
If you are thinking of buying, find out how the Industry 'Insiders' Save $25,000 – $50,000 on their personal home purchases, and how you can too. Get my Free CD or Free Report Top 10 Insider Home Buying Secrets of the Wealthy. We use these same proven strategies every day.