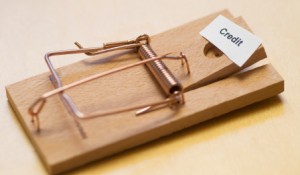 Fairfax VA – Most people fear that a short sale will ruin their credit. However, short sales are considerably less  harmful to your credit than foreclosures. And besides, even if your credit does take a hit, your credit can always be fixed in a strategy known as the dispute process.
I believe that many lenders  inaccurately report credit on consumers all the time.  If the consumer doesn't understand how the process works, they are the ones who end up suffering unjustly. But by becoming an educated consumer, you can prevent yourself from becoming a victim to lenders who use the system to their advantage.
Today I will show you how to dispute alleged errors. The law says correct but negative information should stay on your report. However, it is completely legal to challenge anything on your credit report.
The best part is that consumers like you don't have to pay any money in order to dispute something on their credit report. In fact, if the Credit Bureau fails to follow the federally required procedure for processing your claim, they can be held liable for up to $1,000.
Here's How to Dispute An Item on Your Credit Report:
First, order a copy of your credit report. I recommend you use the printed version. That way you can take notes and highlight all the things that need to be fixed while you read through the report.
Next, rank those items by priority. The ones that are causing the most damage should be disputed first. Here are some common items that negatively affect your credit: Foreclosure, Loan Default, Late Payments, Collections, Repossession, and Bankruptcy. A Short Sale will show up on your credit as a Late Payment or as "Settled for less than full amount."
After that, you will want to dispute the items. Send your disputes by certified mail so you have proof of when you made the dispute.
Then, you wait for the dispute process to be completed.
Next time, I'll tell you more ways you can dispute a questionable item on your credit report.
Do you want to know how to complete a Fairfax short sale and never pay the bank another penny? I can help you do that. Call me at (703) 322-0600 for a free consultation. When you call, I will explain how the process works in detail and answer any questions you may have. Or, if you prefer, you can e-mail me at Thierry@ThierryRoche.com
Thinking about a loan modification? Our Fairfax Loan Modification Kit has the instructions you will need to get a loan modification approved with your lender.
Thanks for reading this,
Thierry is a Real Estate Agent at RE/MAX Premier, and Host of Talk Radio's, 'Inside Real Estate'
Phone: (703) 322-0600.
Thierry Roche specializes in loan modifications and short sales in Fairfax Virginia. Fairfax Loan Modification Help. Fairfax Short Sales. Fairfax Short Sale Realtor. Fairfax County Short Sale Realtor. Fairfax VA Short Sales. Fairfax Realtor.
Copyright 2011 Inside Real Estate, LLC.  All Rights Reserved.