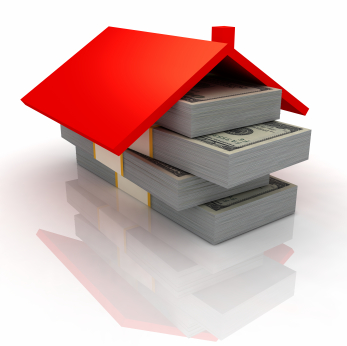 If you have saved for a rainy day or for your retirement, first Congratulations! But wait…where did you invest it? If you are like over twenty-five percent of Americans you have it in cash or in a savings account instead of in bonds, stocks or real estate.
It is understandable why you would want to avoid the stock market or real estate investing given the recent financial crisis of 2008. Uncertain investors, this might be you, are sitting on their cash. But as we discovered in my last blog, indecision or trying to avoid making a bad decision can be more costly.
If that cash that you are sitting on is not earning you dividends of at least the current inflation rate level, then the purchasing power of your dollars is decreasing. An average money-market deposit yields 0.11 percent and an average five-year certificate of deposit yields 0.78 percent per estimates by Bankrate.com. Homeowners with Fairfax homes for sale will be making a higher profit from the sale of their homes today than they did just a month ago.
With rents rising and a shortage of affordable, good housing, single family homes give you the best advantage over other investment types. With the availability of high loan-to-value mortgages at fixed interest rates for 30-year terms or better, this appreciating asset makes a good investment which also brings specific tax advantages.
An attractive feature of investing in rental properties is the cash flow. Current real estate investors think about it like a stock with growth potential that pays great dividends. I have given you an example below. A $125,000 rental investment with an eighty percent loan-to-value mortgage with a five percent rate that you rent for $1,250 a month gives you a positive cash flow of $3,000/year before taxes.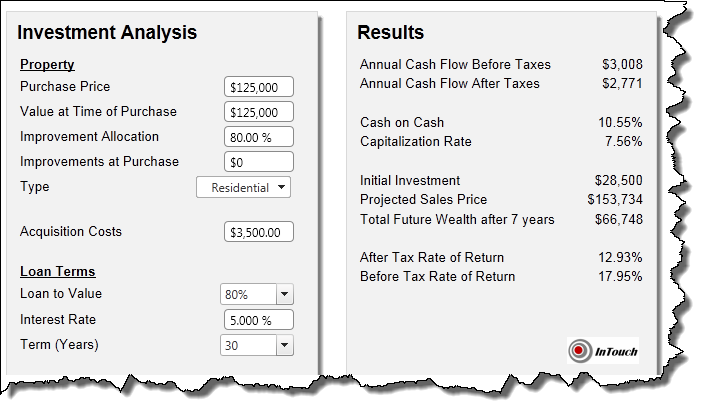 As a rental property investor, your rate of return will be higher than if you had invested the cash in other venues. Real estate investing also allows you complete control over your investment which is not available in many other alternatives.
If you are interested in real estate rental property investing, I can send you Fairfax homes for sale the fit your specific criteria and will give you great rewarding returns should you decide to resell in a few years.