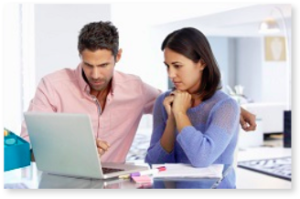 Yogi Berra said he'd give his right arm to be ambidextrous.
Most first-time home buyers would not do something so extreme to own a home but they are willing to make sacrifices. According to the National Association of REALTORS® 2016 Profile of Home Buyers and Sellers:
43% – cut spending nonessential items or luxury items
34% – cut spending on entertainment
27% – cut spending on clothes
14% – canceled vacation plans
9% – earned extra income through an additional job
7% – sold or decided not to purchase a vehicle
44% – did not need to make any sacrifices
In the profile, 40 percent of first-time home buyers had difficulty with applying for a mortgage and getting approved. Male, single buyers said it was more difficult for them and was recorded from single females and married or unmarried couples. First-time home buyers who financed typically financed 96 percent of the purchase price where returning buyers only financed 84 percent. Eighty-two percent of respondents reported they view buying a home as a good investment.
Still considering the best advice is to get pre-approved for a home mortgage from a qualified lender before you start looking for a home. I can make recommendations for a loan officer that could help you avoid unnecessary aggravations.
Also of interest in the NAR 2016 profile was that only 8 percent of home sales last year were For Sale By Owner (FSBO). Since 1981, this is the second year of a really low percentage.
Want some Insider Information on Fairfax VA homes for sale? Get a FREE Market Snapshot Report of Your Northern Virginia Home's Value, or  Search All Northern Virginia Homes For Sale. Put that data you need at the tips of your fingers!