Talking about foreclosure can fill up an entire book by itself. However, there are three types of foreclosures you should be aware of when buying this kind of Fairfax VA homes for sale.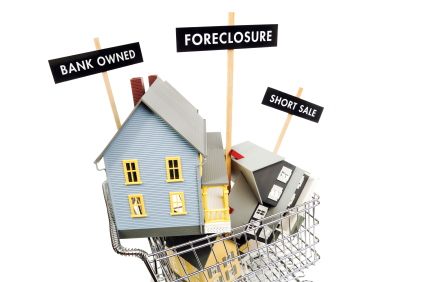 The first is called a short sale. Fairfax short sales occur when the property seller is still residing in the home and can't afford to pay their monthly mortgage payments. However, since the market's down, they will only be able to sell it for less than their total outstanding mortgage amount. In real estate, this is called as "upside down in your house."
For a set period of time, the lender will let the homeowner try and sell their house while they are unable to make mortgage payments. Then, on the day the final escrow closes, the lender will accept the loss on the difference between the lower sales price and what's left of the remaining higher balance of the owner's mortgage.
As a short example, a homeowner's lender could take a Fairfax short sale payoff of only $310,000 on a loan balance of $350,000. The biggest issue homeowners face here is making the lender agree to take that much of a loss and agree to the deal. This drawn-out subject matter requires some very shrewd dealing itself. What ends up usually happening is about 50% of Fairfax VA homes listed as short sales going instead to foreclosure because the bank won't accept losing that much.
Many banks will try to sell the property off by themselves and will only consider taking the loss after finding out for themselves. To get the best results with Fairfax short sales and Northern Virginia foreclosures, it's highly recommended to get an agent who specializes in it.
~
Thierry is a Real Estate Agent at RE/MAX Premier, and Host of Talk Radio's, "Inside Real Estate"
Get Your Free Weekly List Of Northern VA Foreclosures For Sale and save Tens of Thousands on your Home Purchase
Phone: (703) 222-6714.
Copyright 2010 Inside Real Estate, LLC. All Rights Reserved.