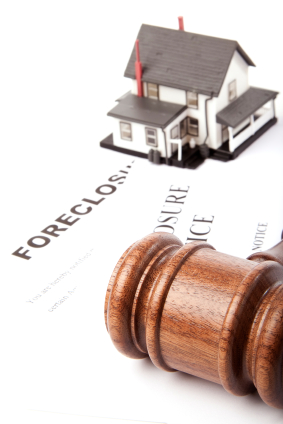 After Fairfax short sales, the second strategy involves foreclosure auction. This happens when the bank itself takes the Fairfax foreclosure back from the seller. This might be the most hazardous time to buy Fairfax VA homes for sale since you won't be allowed to see or inspect the property at this time. It's highly advantageous for you, then, to know of the pitfalls and dangers to avoid, and the corresponding profits to make.
You have to be aware that the seller of a property in foreclosure auction has been in the house that whole time. That person was not actively selling the house because they were trying their best to keep it. So just showing up at an auction to buy a contested property like that places you in a situation where there are a lot of unknowns involved, such as the condition of that Fairfax foreclosure.
Junior liens and other problems with the property title could also be plaguing the house. Other issues you have to be wary of include problems with land, zoning, building compliance and interior troubles. Also, public foreclosure auction sales require all buyers to pay with cash right there, or at least have it in as little time as a week.
To properly profit from foreclosure auctions, you'd need to be equipped with enough knowledge of what to do. Otherwise, it's best to just avoid it. Though there can be numerous chances to make nice profits from seemingly good opportunities here, they can vanish entirely if you're not prepared for every issue.
Most people attending foreclosure auctions are professionals who make a living from it, so competition will be stiff. You should hear alarm bells if you notice them not fighting for Fairfax foreclosures you're gunning for, or if you're outbidding them by a margin. In these cases, there must be something you don't know about the property so it's best to be extremely careful in these situations.
~
Thierry is a Real Estate Agent at RE/MAX Premier, and Host of Talk Radio's, "Inside Real Estate"
Thierry & his team Guarantee a $25,000 minimum savings for Northern VA Homebuyers by applying his unique insider techniques & strategies that he discovered throughout 8 years of exclusive Radio Interviews & Insider Access to wealthy Real Estate Insiders, Investors & Top Industry experts.
Phone: (703) 222-6714.
Copyright 2010 Inside Real Estate, LLC. All Rights Reserved.