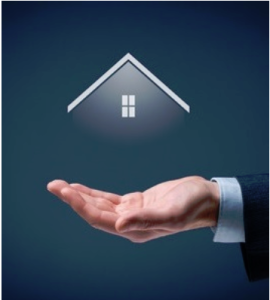 In 1913, the 16th amendment introduced personal income tax and U.S. taxpayers have enjoyed specific tax benefits for home ownership. These tax benefits may not be the reason why most people buy a home, but they are real and are not available to people who rent.
Changes made to the capital gains tax code in 2003 reduced the long-term capital gains rate to 15% and to 5% for people in the lowest two income tax brackets through 2008. This rate was extended through 2010 and the American Taxpayer Relief Act of 2012 made it a permanent part of the code.
Because of this change, if you sell your home, single taxpayers can exclude up to $250,000 gain and married taxpayers up to $500,000 gain. But there are some qualifications you must meet. You must own and occupy the home as your main residence for at least two years before you sell it. It can be house, apartment, condominium, stock-cooperative or permanently fixed mobile home on land. You can take this exclusion any number of times but you cannot use it more than once every two years.
Tax benefits also include that on a sale of your primary residence any gain in excess of the allowed exclusion is taxed at the lower long-term capital gain rate of the current owner.
You can decide which tax deduction to use whether it be standard or itemized in any tax year based on which will give you the largest benefit. Paid property taxes and any qualifying  mortgage interest are allowed as itemized deductions.
Qualified mortgage interest is acquisition debt plus home equity debt not to exceed the maximum amounts. Acquisition debt is the amount of debt incurred to buy, build or improve a first and second home up to $1,000,000. Home equity debt is limited to $100,000 over the current acquisition debt on the combination of a first and second home and may be used for any purpose.
For more information, see your tax advisor or see IRS Publication 523, Selling Your Home and 936, Home Mortgage Interest Deduction.
Want some Insider Information on Fairfax VA homes for sale? Get a FREE Market Snapshot Report of Your Northern Virginia Home's Value, or  Search All Northern Virginia Homes For Sale. Put that data you need at the tips of your fingers!