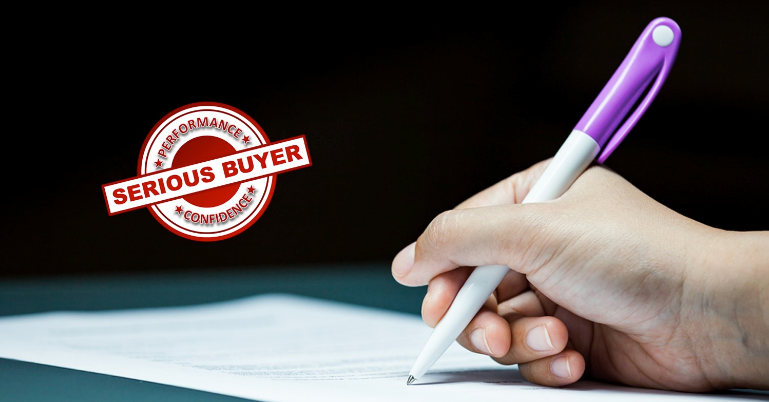 We have reached the busiest months for selling a home this year. But when there is a short supply of inventory and competition is high, you must show the seller that you are a serious buyer. With the help of a Realtor ®, make your offer look as good as possible the first time because you may not get a second time.
Let's put yourself in the shoes of the seller. You just put your home on the market. There are lots of showing and interest and suddenly there is more than one offer for purchase. You might want to accept the highest offer but you will have other things to consider like closing dates, closing costs, any repairs needed, contingencies and the ability of the buyer to get a loan.
In your initial purchase agreement, offer a fair price for the home. This will show sincerity and good faith, that you are actually trying to buy a home and not trying to take advantage of the seller. The old adage that you can always go up later may never happen if there are multiple offers on the property in the beginning.
First up is get a pre-approval letter from the mortgage company. It removes the uncertainty that you may not be approved for a mortgage.
Show your sincerity by increasing the normal amount of earnest money customary for the area and price of the home.  The earnest money will be applied toward your down payment and closing costs.  Consider placing even more money in escrow when the contingencies have been met.
Specify a closing date in the contract but acknowledge that you can be flexible to accommodate the sellers' moving date.  If it becomes an issue, it still must be mutually agreed upon.
Make the contingency periods shorter if possible to make the seller feel that they'll know sooner that the offer is solid.
If the contingency really isn't important to you, leave it out of the offer.  The more contingencies included in a contract, the more the seller will wonder what might happen to keep it from closing.
Write a personal note to the seller explaining why you like and want their home.  Consider including a picture of your family and pets.
If you're not using a digital contract, physically sign the offer with a felt tip pen of contrasting color.  You'd be surprised how this adds a personal touch to the offer.
Try to eliminate the competition of multiple offers by not procrastinating. When you decide to write a contract on a home, don't wait; do it right away and ask your Realtor® to deliver it quickly.
One way to eliminate the competition of multiple offers is by not procrastinating.  When you have decided to write a contract, don't wait; do it immediately and ask your Realtor® to deliver it quickly.  Your Realtor® will be able to help you craft a solid offer that makes you look serious and can give you advice that may be unique to your situation.
Want some Insider Information on Fairfax VA homes for sale? Get a FREE Market Snapshot Report of Your Northern Virginia Home's Value, or  Search All Northern Virginia Homes For Sale. Put that data you need at the tips of your fingers!