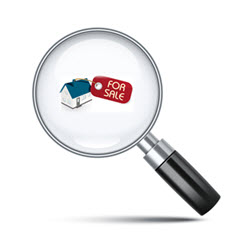 The real estate market this selling season has been challenging. Low inventory is resulting in multiple offer situations for buyers. Well-qualified buyers are finding this market challenging but other buyers with small down payments and lesser credit ratings are struggling.
For first-time buyers, the urgency is real since they are renters and what to buy a home before interest rates go up and prices appreciate too much.
Sellers who already own a home do not feel this same urgency. They may be interested in changing homes, becoming a move-up buyer or down-sizing but it is not an immediate change for them.
There are some cases where sellers love their low interest rate mortgage so much that they have considered or are choosing to rent their existing home. This becomes a good investment for owners who have extra cash down payment resources and can pay closing costs on another home.
So in lieu of renting out your home, here are some good reasons to sell now:
Our economy continues to strengthen.
A large number of home sales occur between May and September.
Buyers prefer to move during the warm months when kids are out of school.
Although mortgage rates are starting to rise, they are still historically low right now.
With national inventory being low, the result is higher selling prices and less competing homes for sellers.
Contact me today so we can evaluate the opportunities of making a move into a new Fairfax home for sale. Whether your goal is to move-up or down-size I can assist you in making the right decision. I also have access to a great Listingbook tool. Start searching with 'Insider' access to the MLS today!