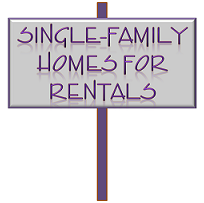 If you are an investor looking to purchase Northern Virginia real estate, the timing and benefits of purchasing a single-family home as a rental couldn't be better than in this current market. Single-family homes used for rental property have particular advantages over other types of investments.
An investor can borrow 75-80% at fixed interest rates on appreciating real estate with definite tax advantages and more control than other investment options. The financing alone is attractive compared to some investments that require 50% cash and have floating rates.
The prices of homes for sale in Northern Virginia on average have adjusted 20-30%, which is less than the national average, due to our stronger real estate market. Mortgage rates are incredibly low and rents have risen in the past two years due to more demand and shorter supply. These indicators point to a strong and sustained rental market.
Consider you bought a $250,000 home with a 20% downpayment invested, which is $50,000, that would rent for $1,700 per month, or $20,400 per year. Even allowing for property taxes, insurance and maintenance, it is still reasonable to expect $9,000 net gain ($5000 in positive cash flow and $4000 in loan payoff). . You'd have an 18% return on investment without considering tax savings or future appreciation. Compare this return to an alternative investment of 5-year CDs paying less than 1.5%, or 10-year Treasury yields at 1.65%.
Many investors enjoy having more control over their single-family real estate investments, and consider it an great alternative to the volatility and risk of the stock market. Please contact me if you'd like to know more about available opportunities.
If you are thinking of selling, learn how the nation's Top Realtors sell their personal family homes for more money than their neighbors. Get my Free CD, or Free Report of the 10 Best 'Insider' Home Selling Strategies that I extracted from over 8 years on my Real Estate Radio Show interviewing the Industry's Top Experts.
If you are thinking of buying, find out how the Industry 'Insiders' Save $25,000 – $50,000 on their personal home purchases, and how you can too. Get my Free CD or Free Report Top 10 Insider Home Buying Secrets of the Wealthy. I use these same proven strategies every day.