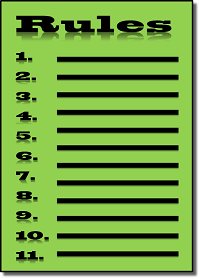 Potential profit from investing in single family homes is part of what makes real estate a perfect long-term investment. Investors get an opportunity to buy using high loan-to-value mortgages over a 30 year period with a fixed interest rate on an asset that is appreciating in value. Single family home investing also gives the investor more control and tax advantages that other cash investments do not offer.
A comment that Warren Buffett made last year was that he would load up on single family homes if he had a way to buy a couple hundred thousand of them. On the same pattern, the Blackstone group L.P. (BX) purchased over 30K homes. Another company American Homes 4 Rent (AMH) has purchased and made available more than 19K homes for rent.
You, as an individual real estate investor, would have an advantage over these companies mentioned above when looking for Fairfax homes for sale. However, if you are not familiar with real estate rentals here are some rules that can help you.
Purchase your investment property now for a better future return.
As a real estate investor, you must be willing to put aside immediate gratification for something more substantial at a future date such as retirement.
You can't get a more IDEAL investment than real estate.
The acronym IDEAL stands for income, depreciation, equity build-up, appreciation and leverage.
Look to invest in mostly owner-occupied neighborhoods with single family homes which are at or below the average price range for the area.
Your strategy here is buying a home that increases in value, rents well and has enough appeal that you could sell it to a future owner-occupant for a higher price than your original investment price.
Location of the home.
Buy single family homes in popular neighborhoods with good turn around. You can improve the home, change your terms and/or your price, but you cannot change the location.
Figure out your investment strategy. Are you buying and selling? Buying and holding? or Buying to rent and hold?
Three different investment strategies that have large differences when it comes to purchasing, managing and paying taxes.
Determine where you are getting your profit before investing.
Four major contributing factors to profit are appreciation, cash flow, tax savings and amortization. These four are variables which will not garner equal contributions or act the same in all of your real estate investments. Each transaction will be different.
You can't earn the profit if you don't make the purchase.
Hire a local real estate professional to assist you in searching out homes that are below market value. Purchasing these types of properties gives you an instant equity profit.
Taking the risk may be proportionate to reaping the rewards.
A real estate investment with a high potential for reward may also have possible downside which is just as high. This is where seeking the advice of a local real estate professional familiar with real estate investments can benefit you.
Functionally obsolete. Avoid these types of buys unless you have a plan in place.
Buying a home that appears obsolete or low in desirability will be an issue when you go to sell it. Unless you have a plan and budget to renovate or update the property which can potentially increase your future profit potential.
Buy a good property, add a good tenant and a good management team and that equals a great real estate investment.
Three most important components for successful real estate investments.
Do not leave problems unresolved.
If a problem comes up with one of your investment properties, investigate and fix the issue as soon as possible. Putting of problems usually results in large repair bills at a later date.
Hopefully these rules helped solidify your resolve about becoming a real estate investor. I am familiar with Fairfax homes for sale and can research properties that would make a good investment. Being the host of the Inside Real Estate radio show has provided me with unique insight into the real estate investment market and how I can help you gain the profit you need.