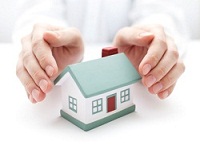 Airfare, hotel and rental car are critical when planning a trip away from home.  But there are plenty of other tasks for you to take care of to protect your home and take care of your pets, so you can relax and enjoy your trip.
Contact the kennel or a house sitter to come and take care of your pets
Arrange for someone to pick up your mail, newspapers and the advertisements that are left on your door.  These things left unattended scream – "I am not home!"
If you are traveling internationally, make sure you arrange for cell phone coverage abroad and make sure your passport is still current.
Set timers on some lights in your home so it looks like someone is home.
Make sure your prescriptions will last the duration of your trip, and refill as necessary, before you leave.
Place a stop notice on home deliveries such as mail and newspaper
Unplug your television and computer to protect them from power surges
Just before you leave, turn your air up or your down
In today's world of technology and Social Media, do NOT post your travel plans ahead of time.  This includes answering machines, voice mail, email and social media updates.
Take care of all of this and you can relax and enjoy your trip knowing that your home is safe and secure, and you have everything you need for your trip.
Additionally, there can be instances where you are forced to move before you sell your home.  Fairfax VA Real Estate and Fairfax VA Homes for Sale get listed out on the internet.  As there may still be valuables in your home, please take as many precautions as you can when leaving your home to ensure that it, and its contents are safe.
For a FREE report on CD of the 10 Best 'Insider' Home Selling Strategies that I extracted from over 8 years on my Real Estate Radio Show interviewing the Industry's Top Experts.
Get my FREE report on CD of the Top 10 Insider Home Buying Secrets of the Wealthy on How to Save $25,000 to $50,000. We use these same proven strategies every day.